Platform starelifts from Lechner Lifttechnik
We are glad to introduse to you a Lechner Lifttehnik company(Austria)
For more than 25 years Lehner Lifttechnik GmbH is specialized in the development and sales of platform stairlifts, vertical platform lifts as well as stairclimbers and poollifts.
Their high quality products are used all around the world to overcome architectural barriers and improve the lives for wheelchair users and other mobility challenged people.
"It's our aim to provide our customers always best quality to fair prices. Longtime experience, flexibility and the necessary "know-how" allow us to offer solutions even for the most difficult situations." says Max Lehner, Managing Director.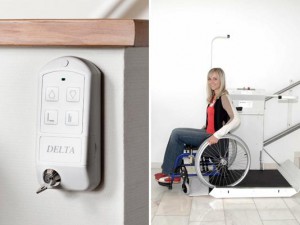 Model Omega
The Omega platform lift is the most versatile lift on the market. The very compact and space saving design allows the unit to be installed in almost any staircase and results in a minimal obstruction for passers-by.
Each platformlift perfectly blends into its surrounding thanks to the choice of different colours and materials for rails and the platform.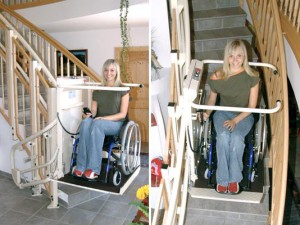 The Delta is the perfect solution for straight indoor and outdoor staircases. An elegant design, a very slim construction, as well as a silent operation are the striking features of the Delta. With its appealing design the lift perfectly fits into any surrounding.
The Delta is fast and easy to install. Its simple but ingenious platform mechanics are easy to understand and require a minimum of maintenance.